What is the best means of transport for your relocation to Quebec?
Are you planning to leave Belgium to settle across the Atlantic, in Quebec? How should you handle the transport of your goods and personal effects to this destination? Maison Genné offers you the most suitable means of transport for your international relocation to Canada.
Moving from Belgium to Quebec: what you need to know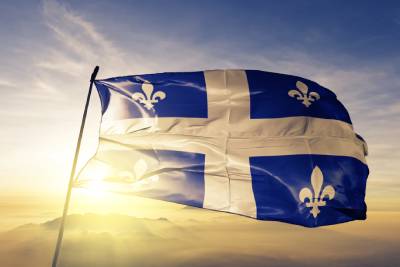 It's decided, you are leaving to settle on the other side of the Atlantic. However, when you are moving from Belgium to a North American country, you don't want to leave anything to chance! This kind of international move requires preparation! It is especially important to plan your budgets, and consider how to transport your goods, and their storage once they have arrived in Quebec… To save you all the stress that accompanies these tasks, it's better to entrust your project to relocation professionals based in Belgium .
First of all, you need to precisely determine the volume to be transported and the distance between Belgium and your destination country, in this case Canada, in order to draw up an approximate budget. Then be sure to contact several different service providers to request a detailed quote (packing, unpacking, reassembly of furniture, transport, etc.).
Transport by air or by sea for your move from Belgium to Quebec?
To transport your property from Belgium to Quebec, there are two possible solutions: by aeroplane or by boat.
The boat is the cheapest solution for moving your property to Quebec. That is the solution that is especially favoured for very heavy equipment. Thanks to the use of containers, large quantities of personal effects can be transported by boat at a relatively affordable cost.
On the other hand, if you opt for transport by air, you should keep in mind that it is the fastest means of transport... But it is also the one that will take the biggest bite out of your budget. You can transport almost anything by air, except for products considered to be hazardous. The initial costs of this operation are higher than for maritime transport, and can quickly add up…
On top of all of these costs, you will have to add insurance, and various customs duties. Also, don't forget to obtain the necessary documents for moving to Quebec, such as a certificate of change of residence, proof of settlement in the host country, and even an inventory of everything you transport.
Maison Genné, in collaboration with local partners!
When you choose the services of Maison Genné for your move to Quebec, you can also rely on the services of exceptional local partners . They know the territory and have a knowledge of the currently applicable laws in Quebec.
You only interact with Maison Genné, and our experts take care of everything for you, at no additional cost. Thanks to our specialists and their counterparts in Quebec, you can avoid any unpleasant surprises and you can count on a high-quality, stress-free move!
Contact us to find out more
For any further information regarding our international moving services from Belgium to Quebec, please do not hesitate to contact us by telephone, or via the online form.