How to prepare for your move overseas when you leave Belgium?
For an overseas move, it is important to pay attention to the different steps involved in the move so that it goes smoothly. When you decide to ship your goods by sea, it is important to know the regulations for this type of transportation. To help you see more clearly, your international moving specialist, Maison Genné, wants to share some tips you need to know for a move by a shipping container.
When moving by boat, what volume of goods is accepted from Belgium?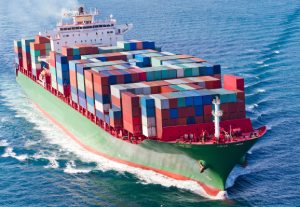 If you are planning to move from Belgium to Canada for example, the best way to move your belongings-- contents and containers-- is by boat. Indeed, beyond a volume of 5 m³, the transportation of goods by plane is not recommended at all.
Calculate the distance between the place of departure and arrival for an overseas move
The cost of an international move by boat will depend largely on the distance between the point of departure and arrival as well as the desired services. Thus, if you want to use a company specialized in moving internationally, the distance between it and your home will greatly influence the final price on your bill. As intercontinental removal companies partner with local service providers, you can rest assured that your move is going well. The latter will decide on the choice of the port where the reception of your good will be the most appropriate.
The duration of the move by boat and the additional time to consider
Unlike a transfer by plane, to move by a shipping container can last much longer than we would think. Depending on the direction, your business can not reach your home after several weeks. So, if you urgently need your goods, consider flying them. As for your larger effects, it is recommended to make them travel by boat.
Your professional mover will take care of loading your container and you will not have to worry about that. A few days or a week before the boat leaves the premises, your container must arrive at the embarkment port and this, without exceeding the closing date determined by the shipping company. Once arrived safely, the same deadline will be respected before the container leaves the port. Apart from this, it is also necessary to take into account the duration of transit applied by each country.
Organize your move by sea from Belgium in a serene manner?
Trust the team of movers from Maison Genné and our vast experience in the moving field. Contact us via our online from or by phone to get a free quote for your international move.